Steep Skiing in Colorado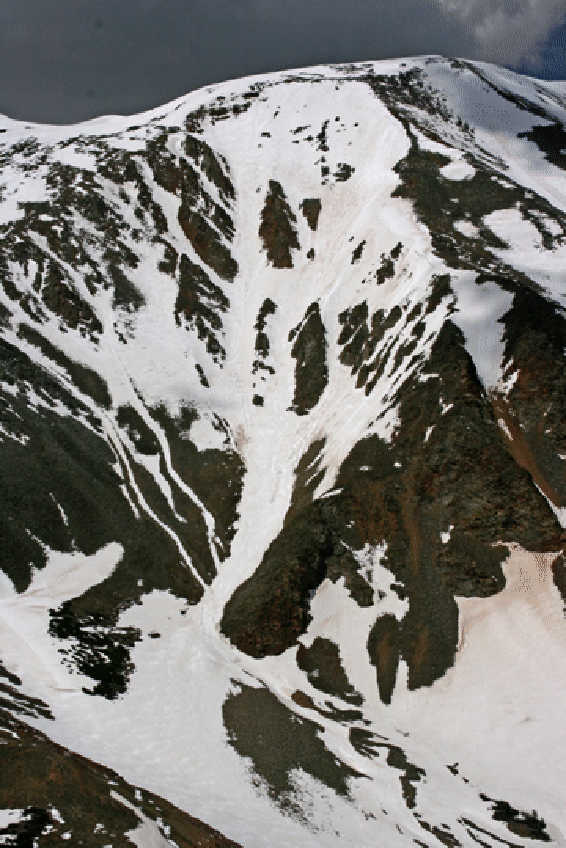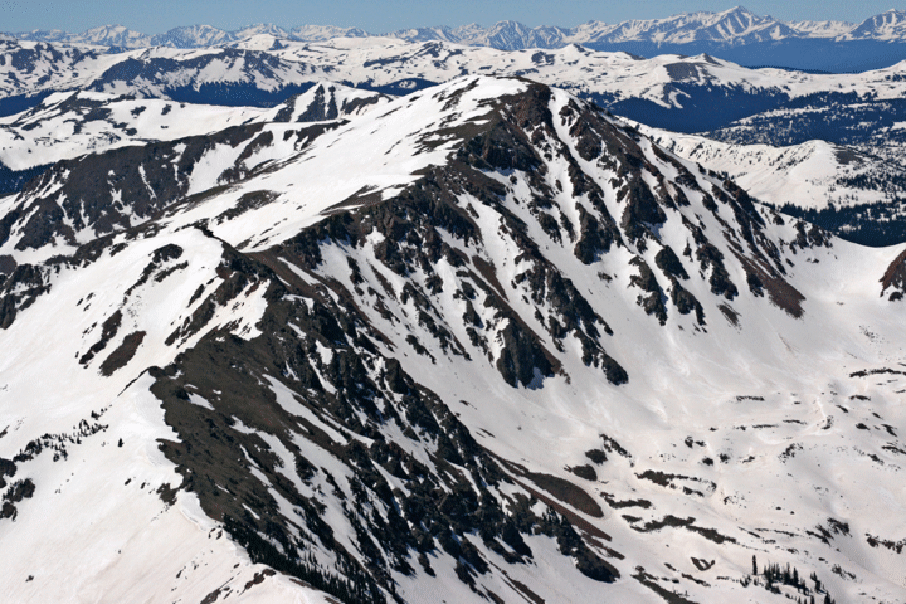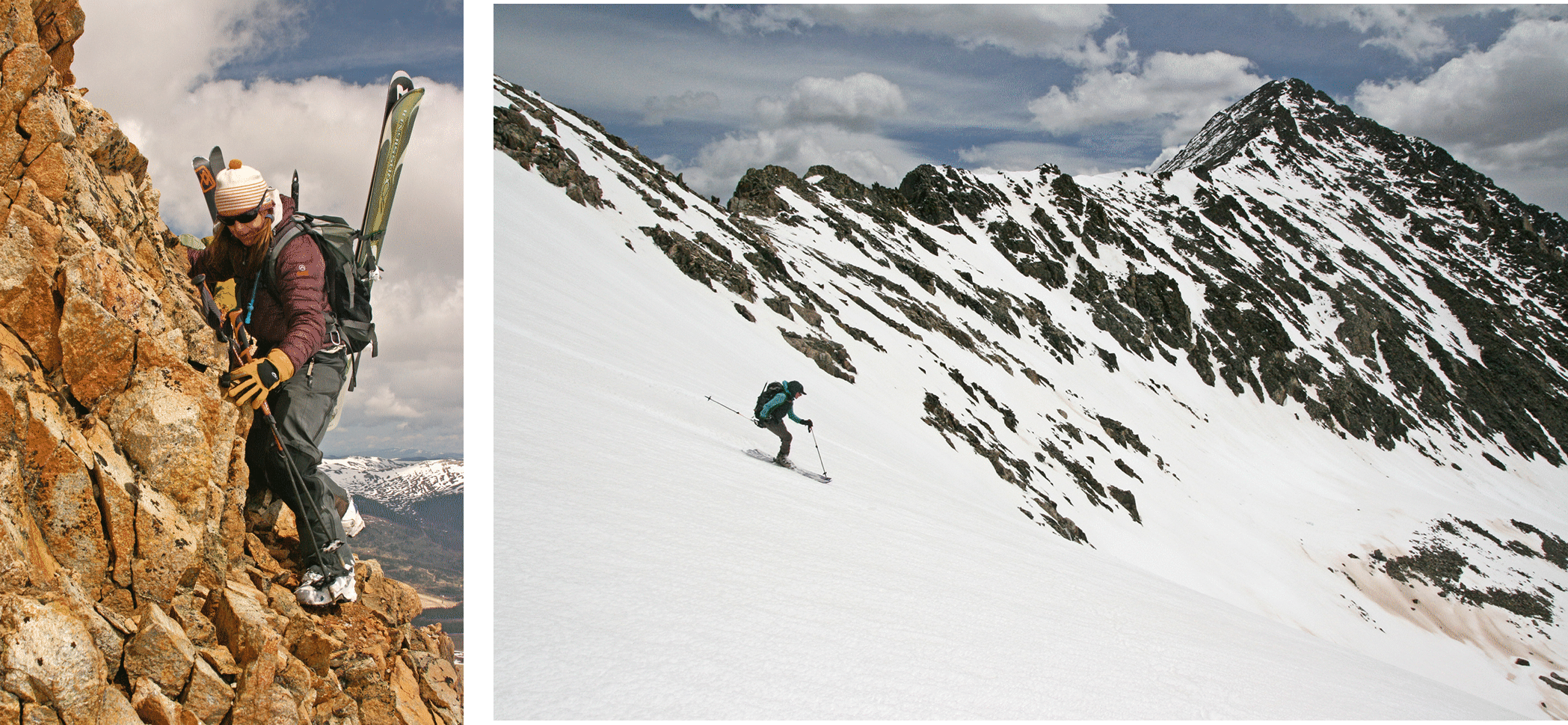 Summit County Skiing: Gore Range Breckenridge Area Grays and Torreys Area
Nearby Counties Skiing My Skiing Wish List More Ski Routes Long Ski Tours on Light Gear

Getting to the goods sometimes takes an effort: Elke Dratch, left, on a tough approach. And Starr Jamison, right, enjoying perfectly cooked corn.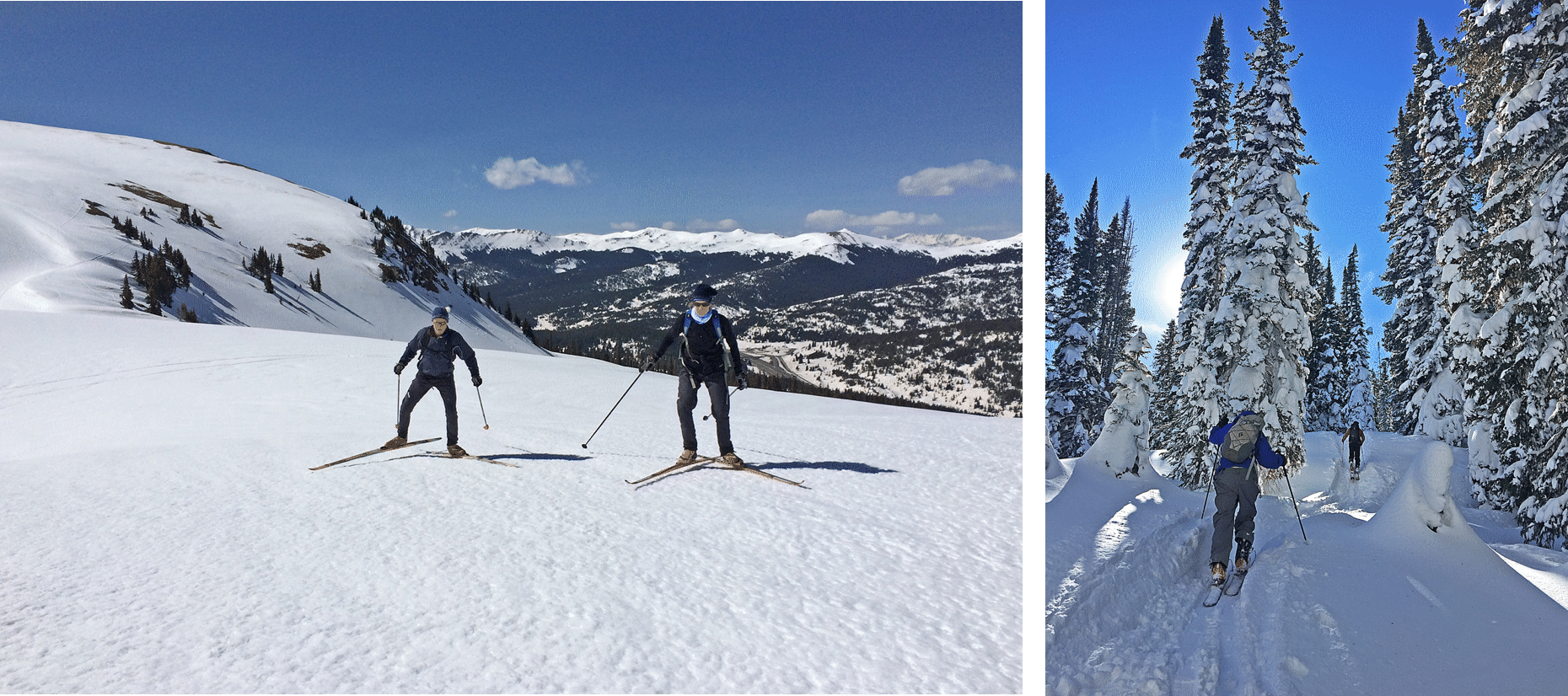 And Colorado skiing can take many different forms. Here on left Janet Jacks and Dave Blakeslee (and I) enjoy perfect crust cruising on skate skis near Uneva Peak (May 7, 2014). And on right are two photos from one of the many long ski tours one can do: at left is Jonathan Kriegel on the last section of a difficult ski tour (Dec. 27, 2014) from Dumont Lake at East Rabbit Ears Pass to Mt. Werner and down the Steamboat Ski Area. Right photo from same tour on Dec. 29, 2016 (by Kim Clark).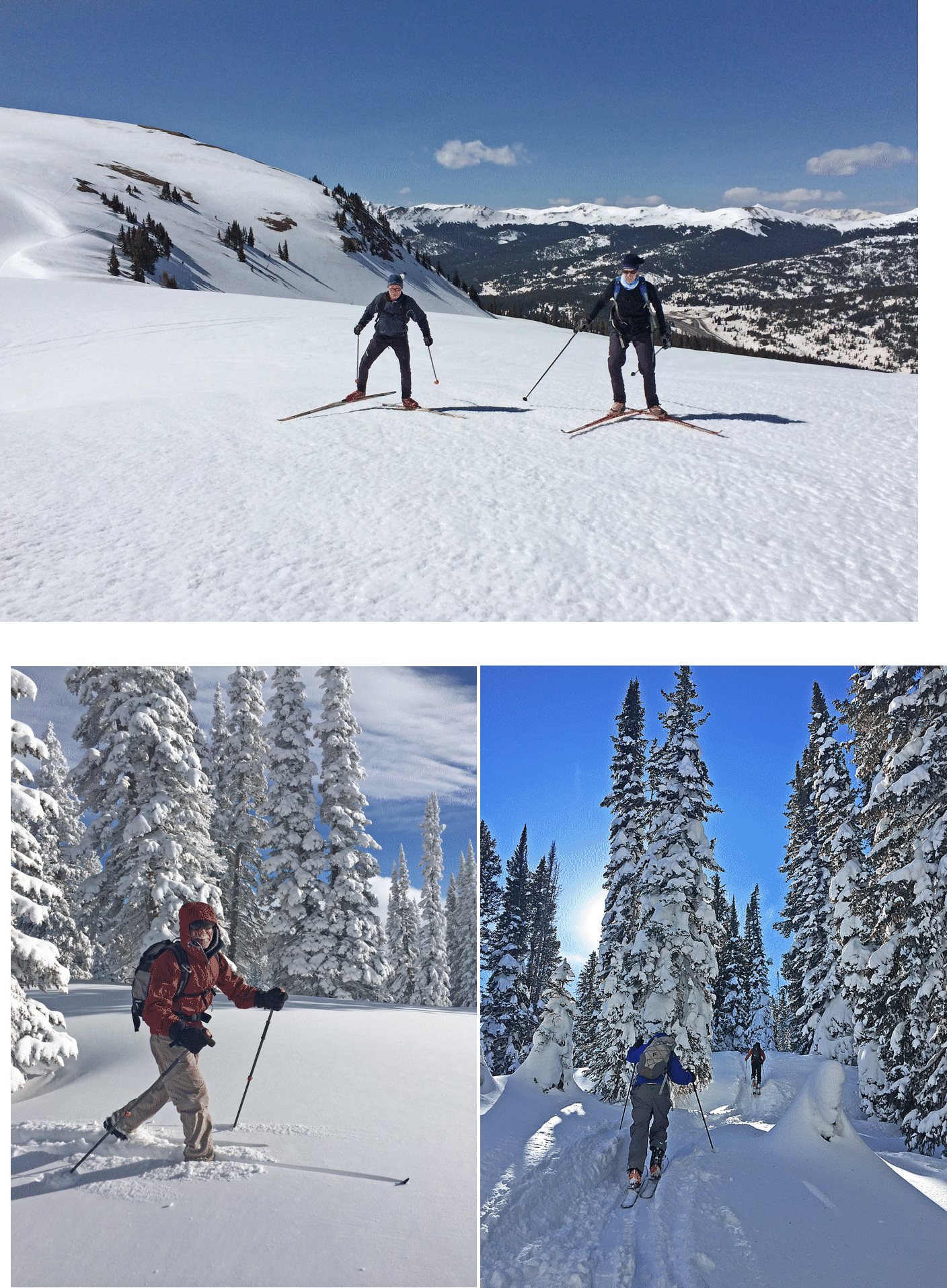 2018 Spring Blog (brief info on routes and roads from the current spring ski season) (4 ski days from April 29 to May 21)
(Photos and more details are in the route descriptions found by the links above.)
early April: a week of skiing in a remote valley in British Columbia. Report.
April 29. Bard (13660) from Bakerville (9800) with Randy Garrison, Henry Gibb, and Chet Roe. Upper basin was fine. Bushwhacking at start was not so fine. 4000-foot day.
May 14. Skied Peak 12752 N of Loveland Pass with Randy. West face. Fine conditions.
May 18. Solo recon in Mayflower Gulch.
May 20. Monica's Descent on Clinton (13800+) with Henry Gibb. Fine conditions. Very smooth skin to top. 3000 ft total climb. Earliest I have ever done this. For some medical reasons this is the end of the ski season for me this year.
2017 Spring Blog (15 ski days from May 6 to June 18)
2016 Spring Blog (18 ski days since May 3 to June 18)
2015 Spring Blog (13 ski days from May 2 to June 28)
2014 Spring Blog (20 ski days from May 7 to June 14; last day: June 14)
2013 Spring Blog (18 ski days in May-June; last day: June 6)
2012 Blog (worst spring season; 0 ski days in May, couple in April; last day: April 7)
2011 Blog (28 ski days in May/June/July; last day: July 4)
2010 Spring Blog (8 ski days in May/June/July; last day: June 6)
2009 Spring Blog (23 ski days in May/June/July; last day: July 2)
2008 Spring Blog (24 ski days in May/June; last day: June 29)
2007 Spring Blog (21 ski days in May/June; last day: June 22)
Route List: Graded according to difficulty
In the mid 1990s, when I was told that some people preferred the skiing in June to that in mid-winter, I did not understand. Then I started skiing the steep spring routes. Now I understand!

There are lots of reasons to be enthusiastic about spring skiing. Sure, there are the steep lines that are generally safe. But the whole package is what makes this time of year so great. Often one can ski from a summit back to the car in very short order. Cruising on the gentle terrain around rocks, frozen streams, willows, and ptarmigan is a blast. On the other hand, one does sometimes have to carry skis and boots over wet ground or through thick forests. Well, days like that just make the time spent up high even more special.

The links above give photos and descriptions of routes that are best in May, June, and sometimes July or April. Almost all of these are in sight of the towns of Frisco, Breckenridge, or Silverthorne, though of course I have ventured farther afield towards Leadville and Vail. All of these photos are very striking in a large print, and I can provide such prints on request. I have taken a lot of trouble to get directly opposite the ski lines; it is worth it, as I think the photos of the Ribbon, the Deming Drop, the Zebra Stripes, Sayers, La Plata, Big Eyes, Democrat, and the Tuning Fork show.

Ratings: There is a rating list above; I have not included ratings with the descriptions. If you feel some ratings need adjustment, do tell.