Blanding (Cedar Mesa) and Moab (Cobblestone Bridge)
April 20–23, 2018. Joan and I spent two nights in Blanding, then one in Grand Junction.
Our first day was a full one with a visit to Tower House, followed by the more strenuous hike to the Citadel. We finished the day with the long drive back down the Moki Dugway switchbacks and through the Valley of the Gods.

Tower House: We did not take the normal gully approach but instead found a good slope downstream of it. That yielded this distant shot of the Tower alcove.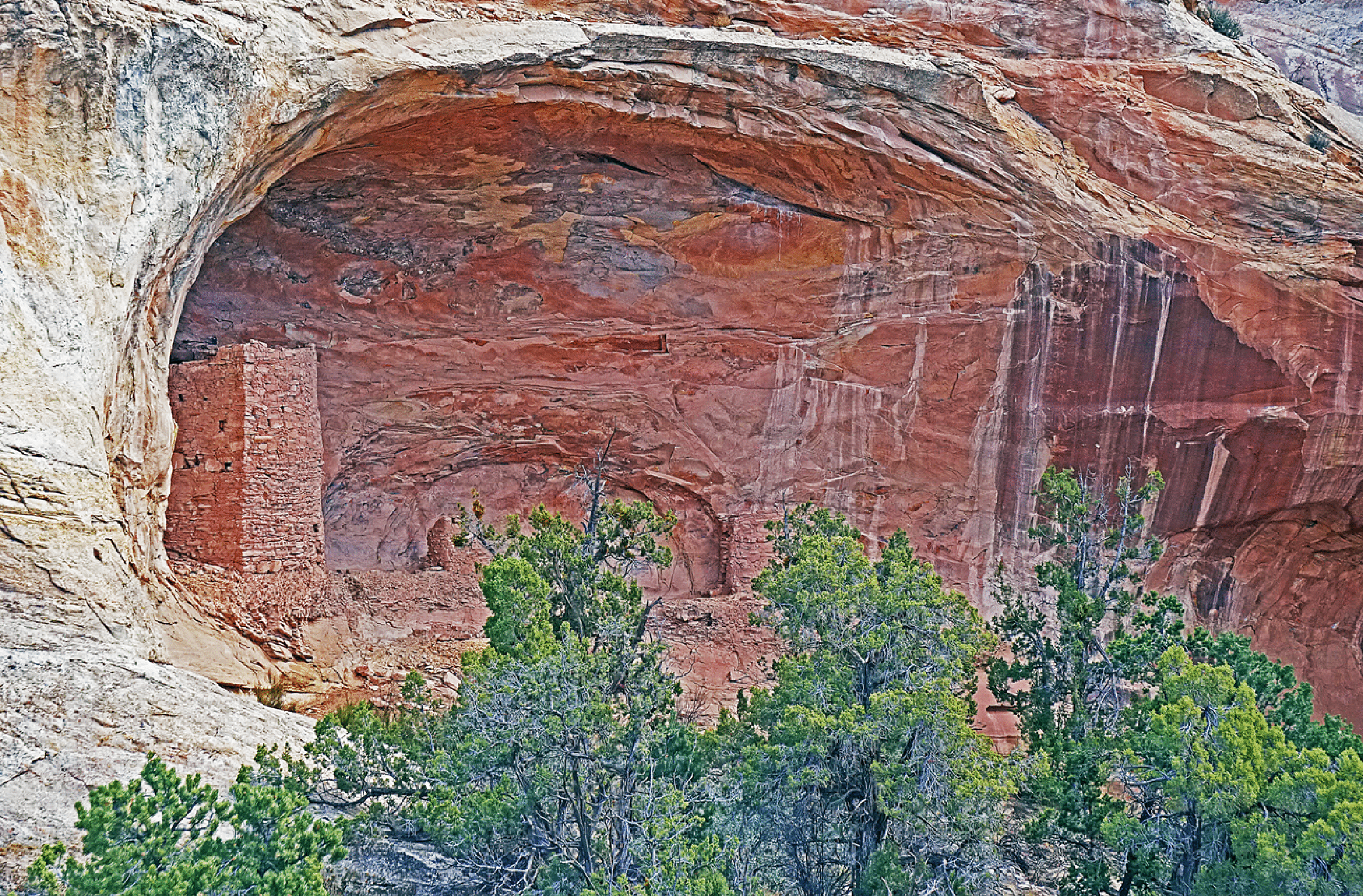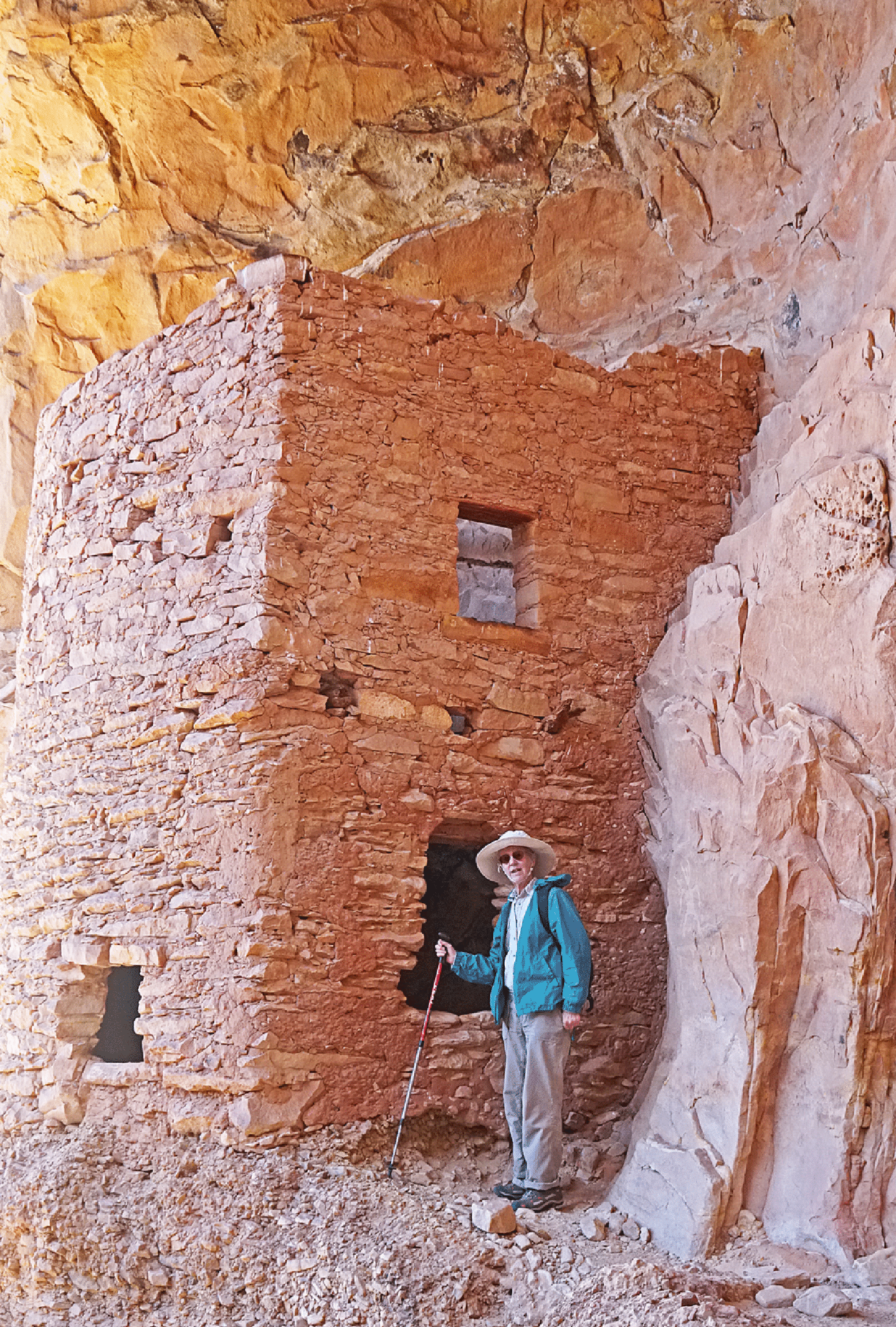 The Citadel lies on the far side of an interesting land bridge. It is just past the tree on the right side on the first ledge below the top.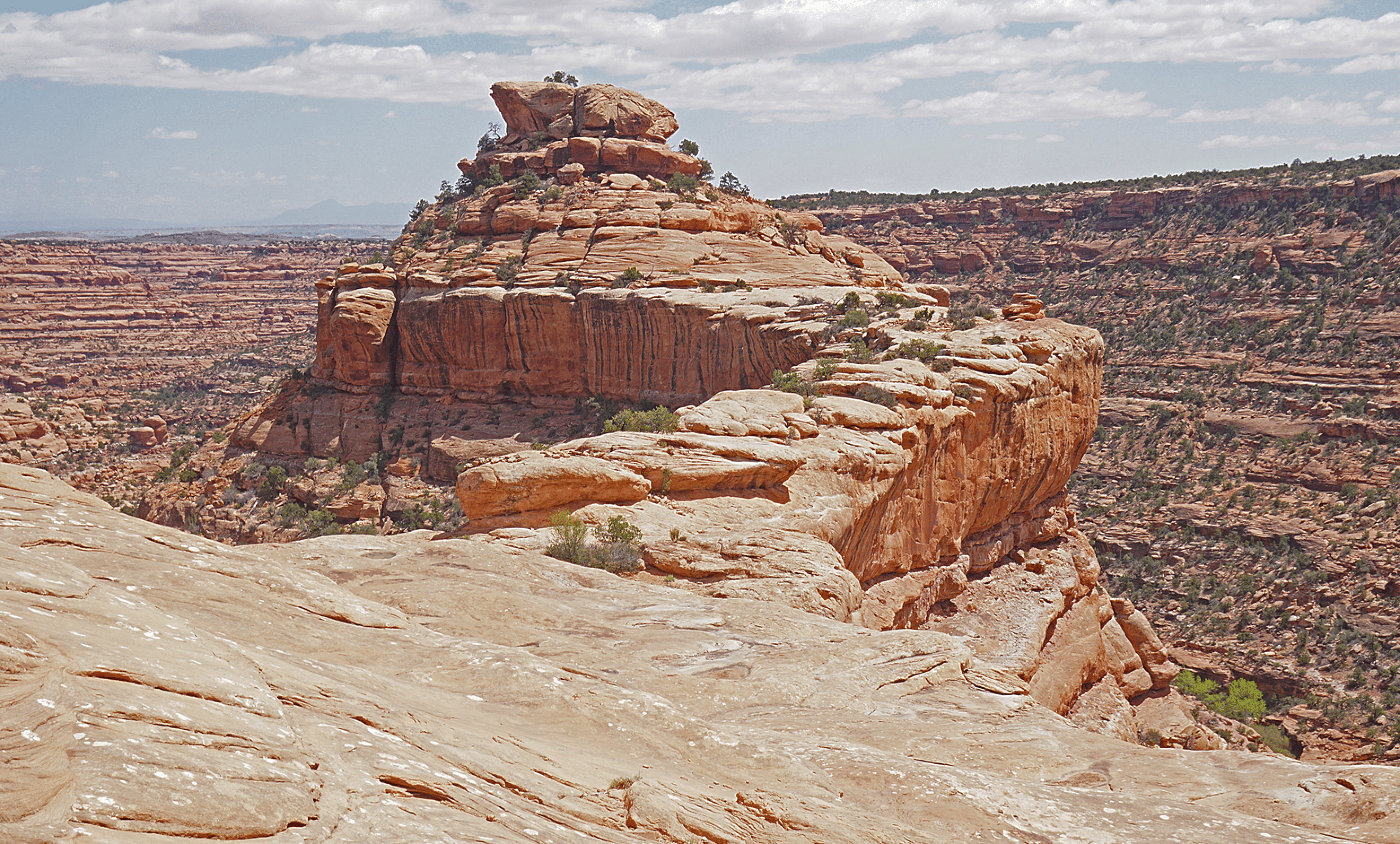 There are some nice exposed sections on the approach to the land bridge.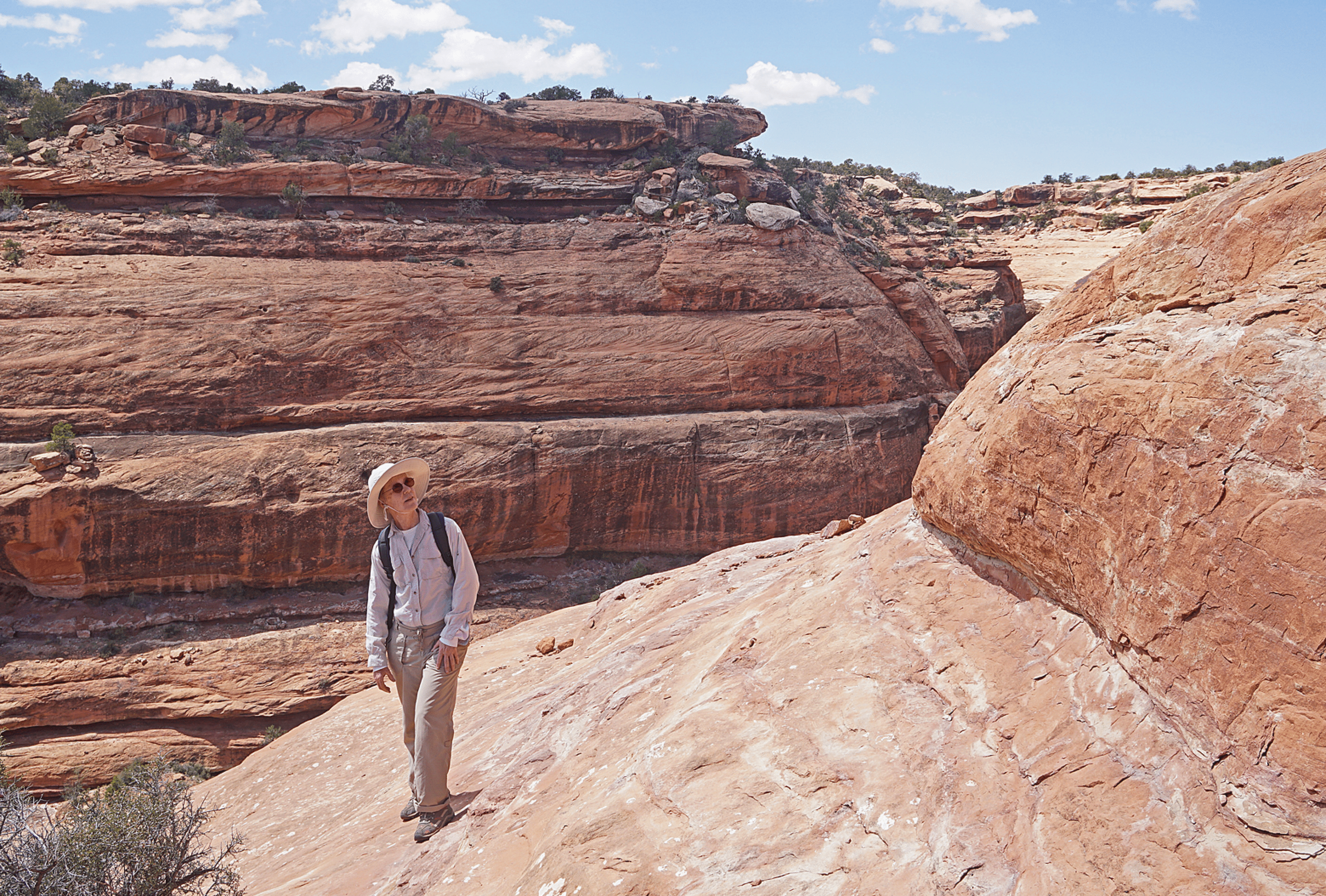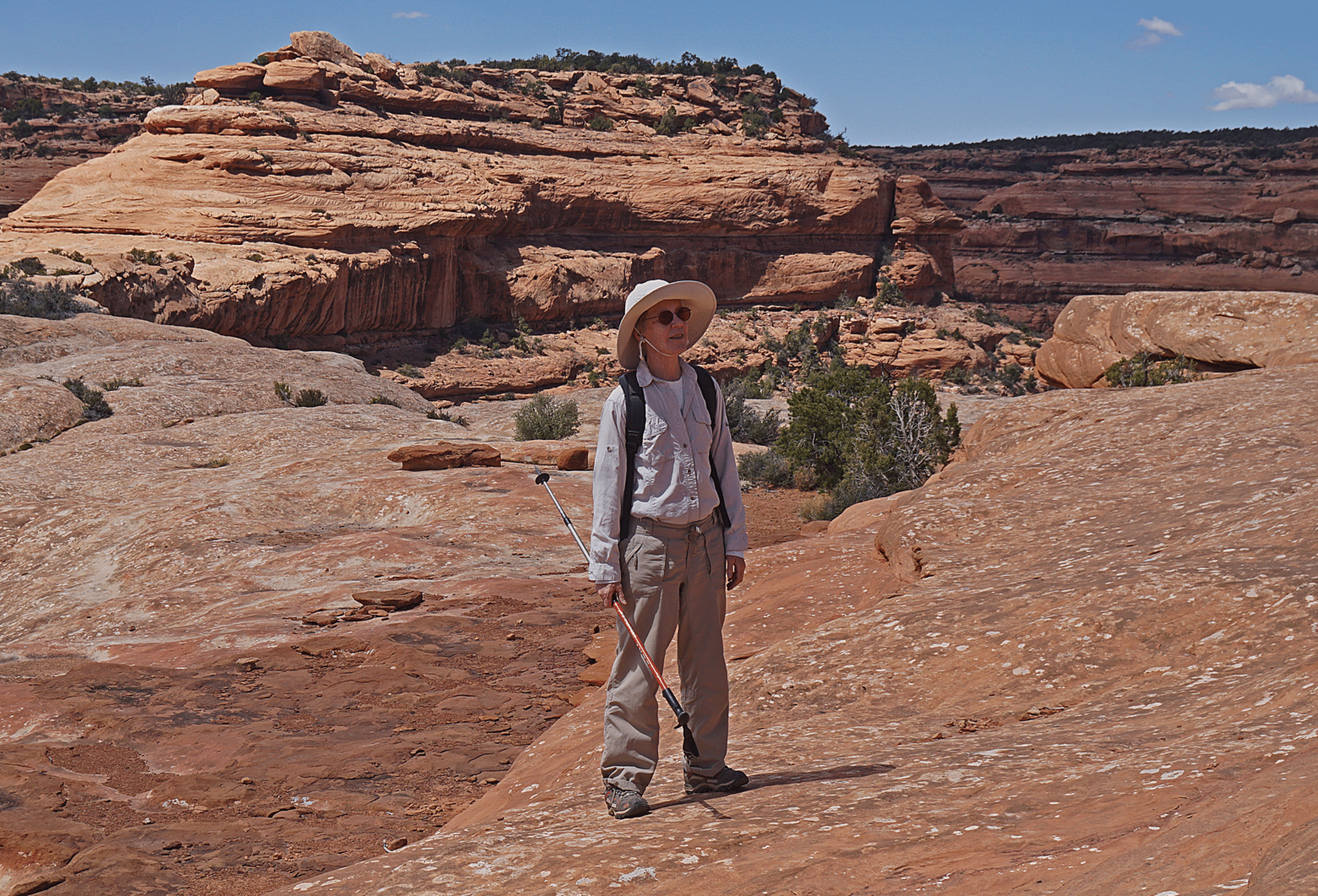 The Citadel from below.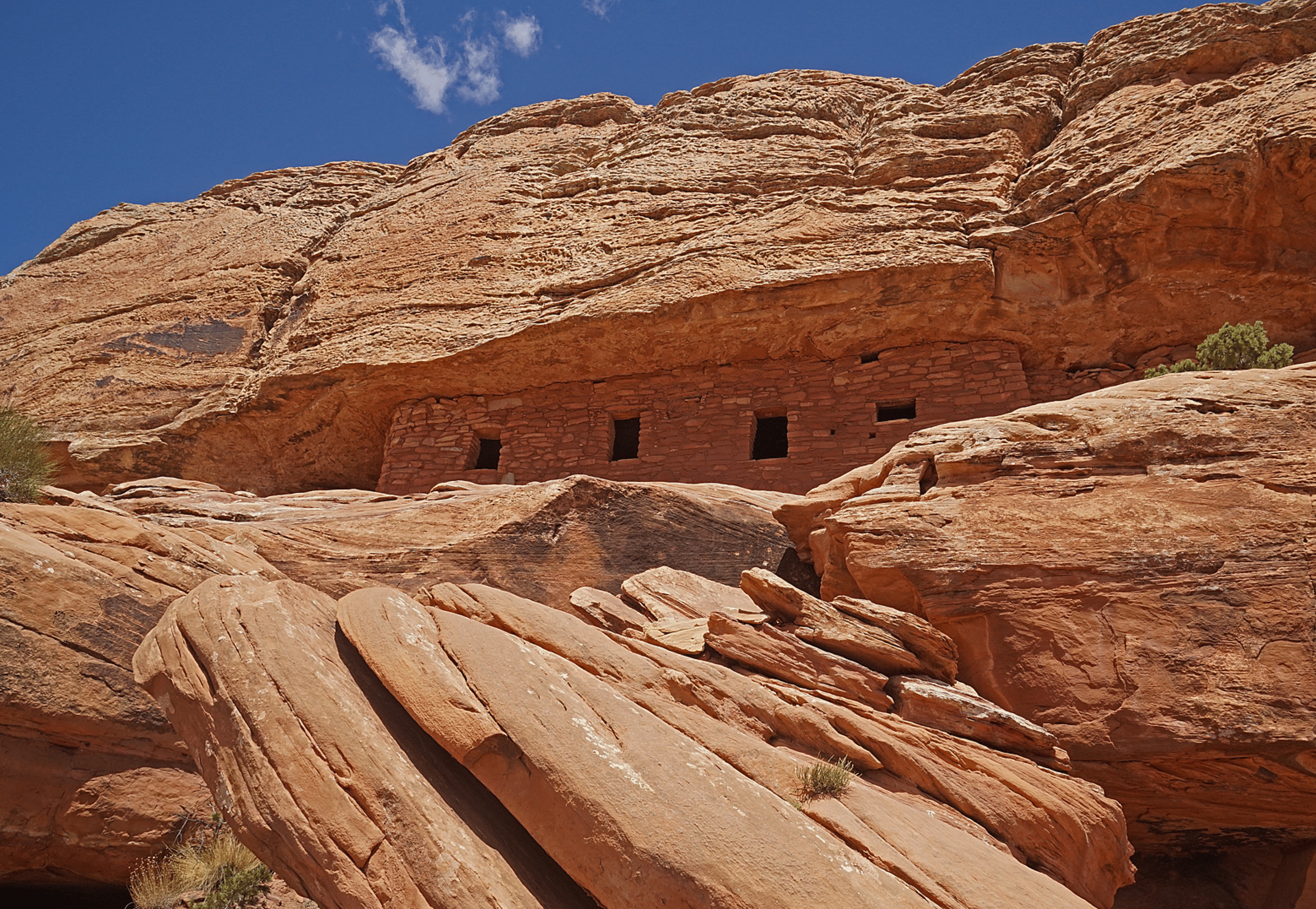 The Citadel ledge.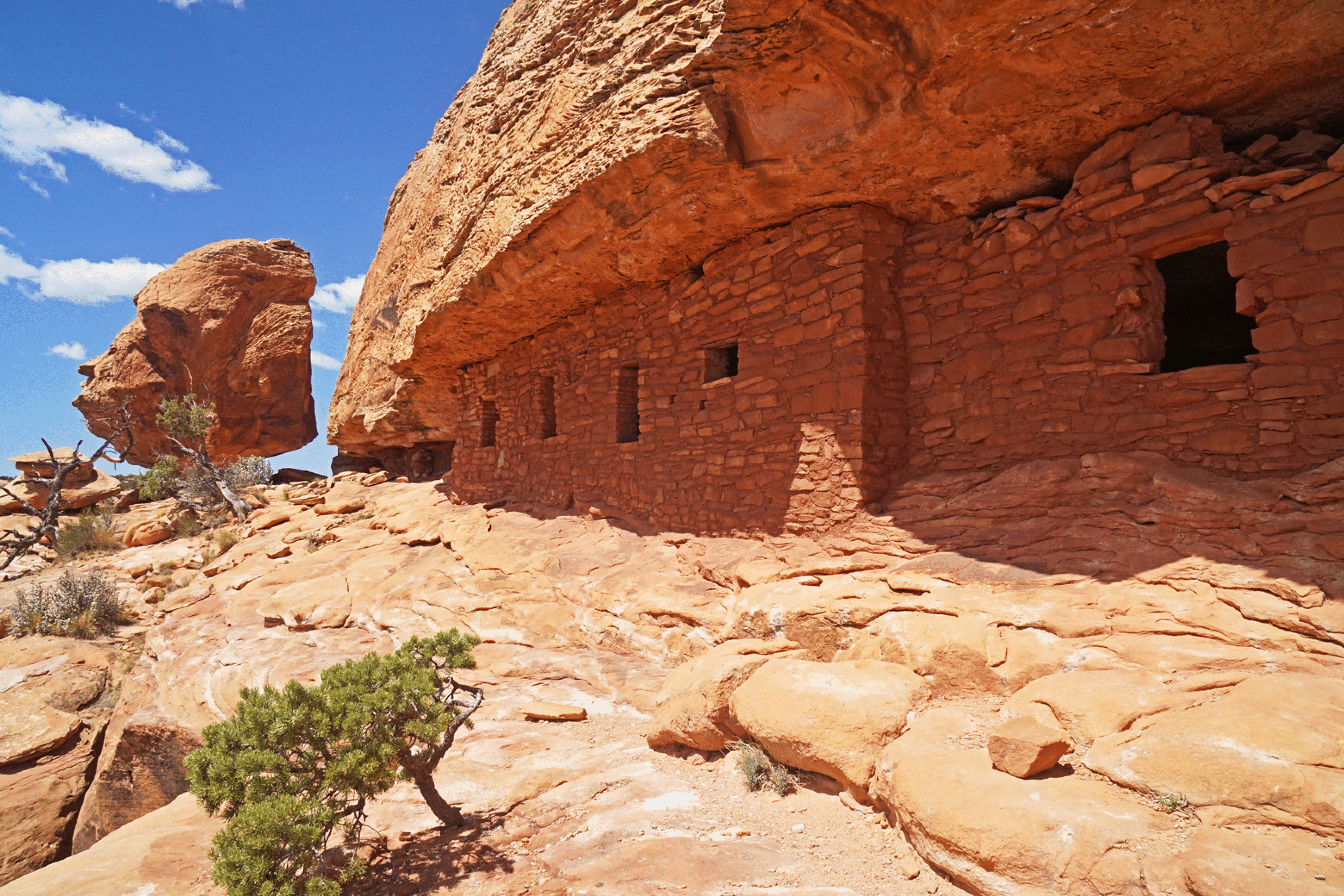 For our second day we went to Arches National Park in search of Cobblestone Bridge, which I heard about from Tom van Bebber, who maintains the World Arch Database. It took fully 40 minutes to get through the entrance to the Park. Then it took a couple passes in the parking lot for Delicate Arch to find a space. We did not take the best route to Cobblestone, but it was not difficult and the bridge is not very far from the parking lot (0.3 miles straight line distance). The bridge is located at 12 628673E; 4289014 (UTM; NAD 1983) and it is in the Salt Wash Member of the Morrison Formation. There is great hiking on the Entrada slickrock above the arch.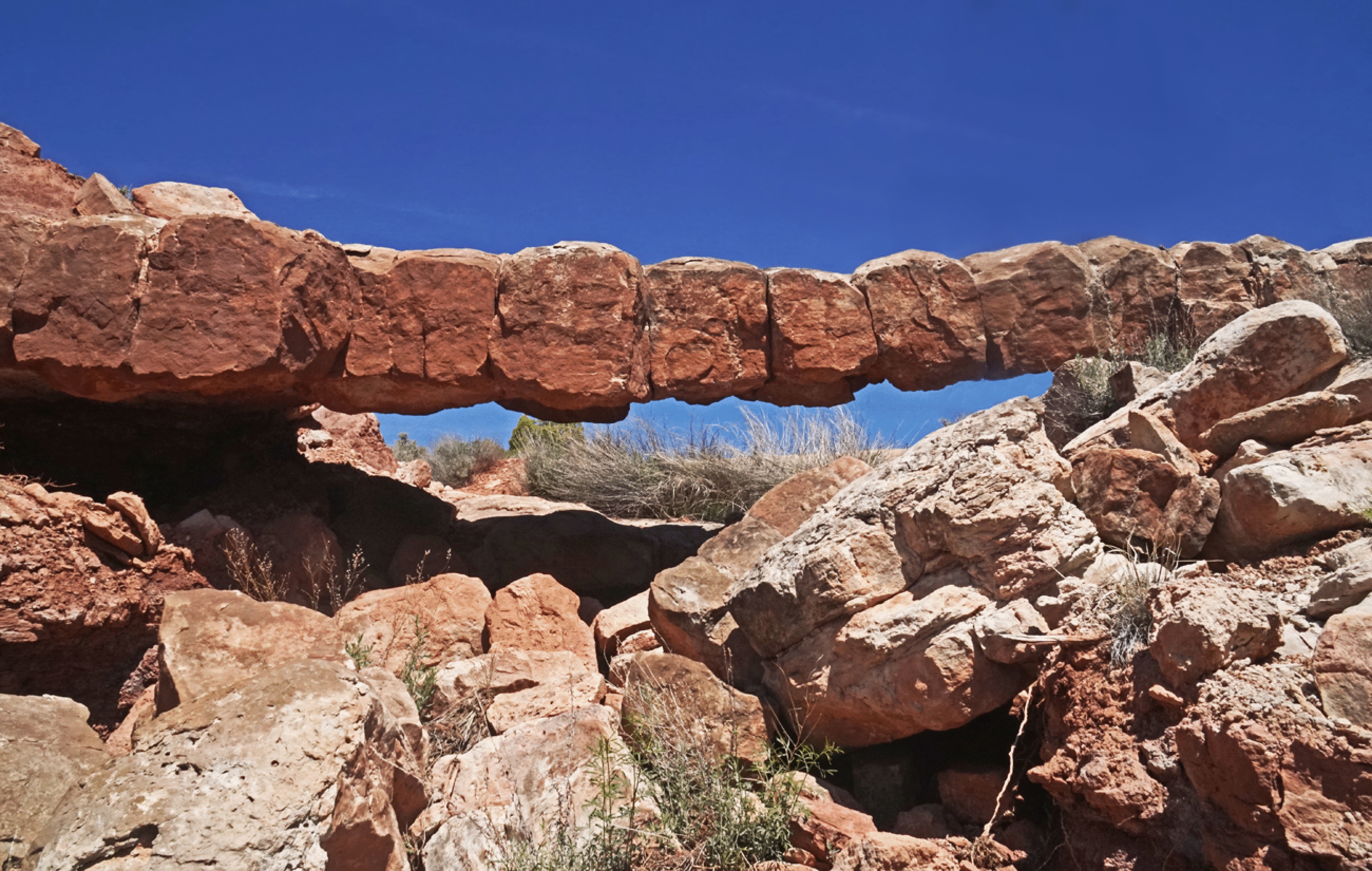 Here is the view from the back side.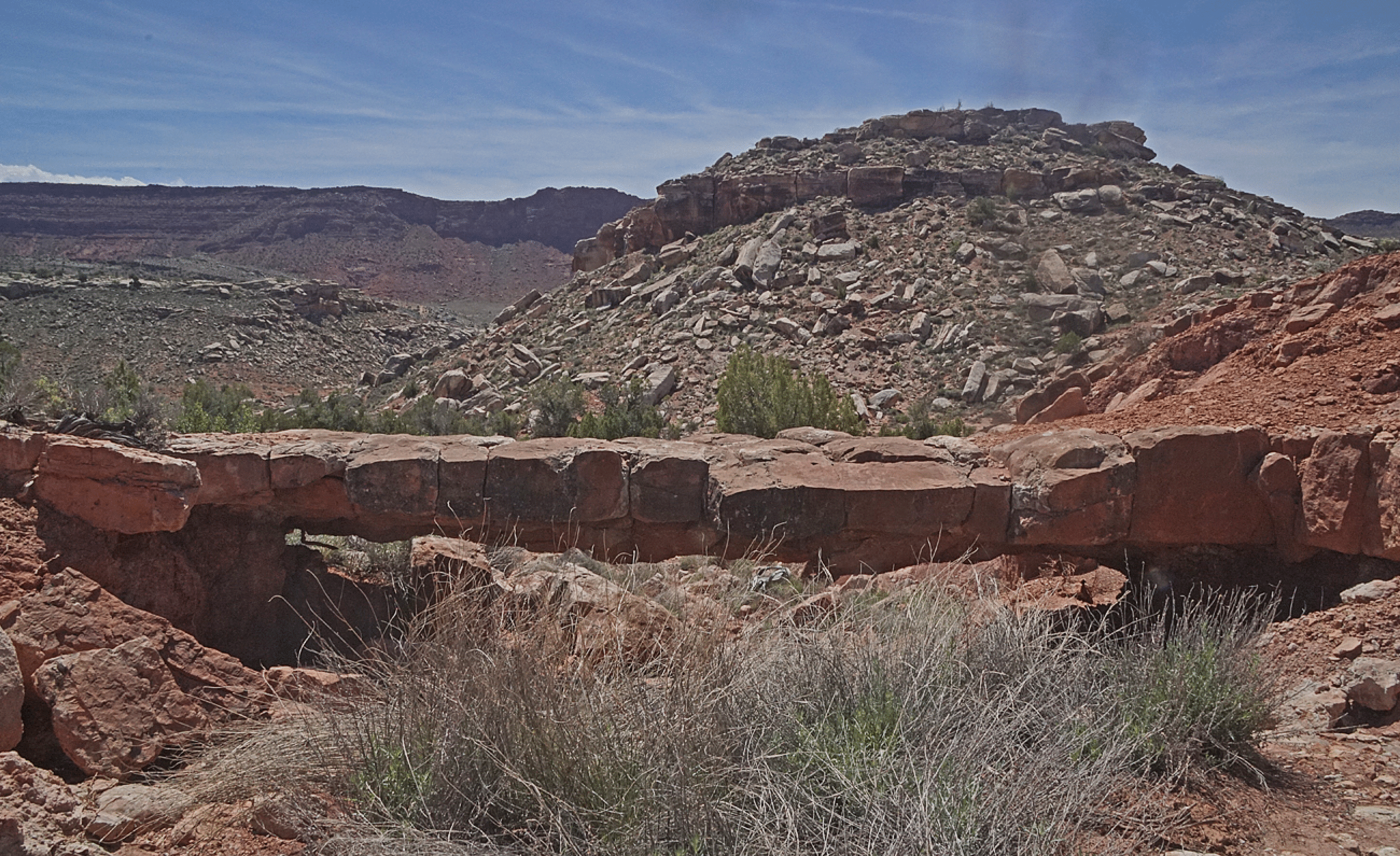 And the view along the top of this unusual cobbled bridge.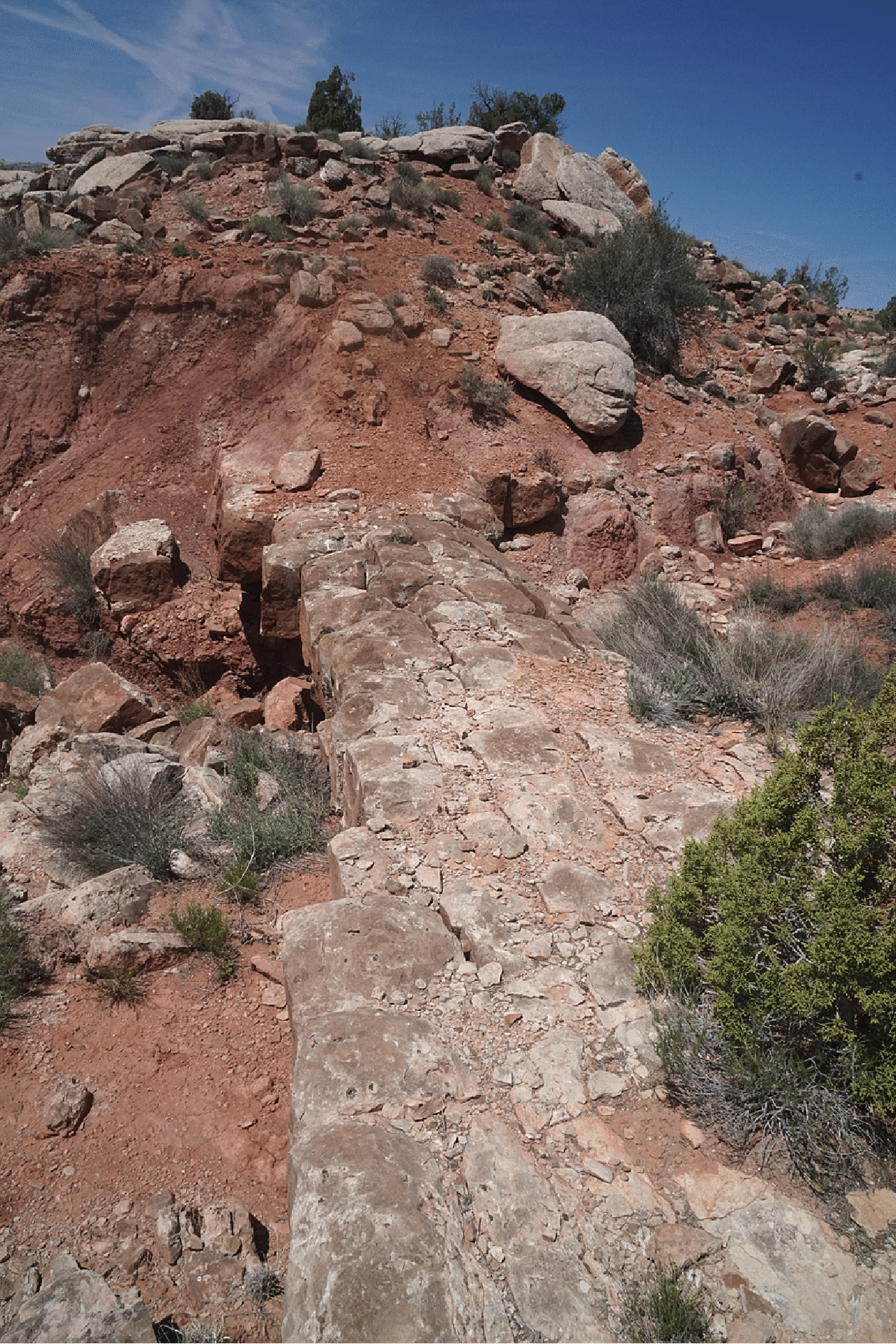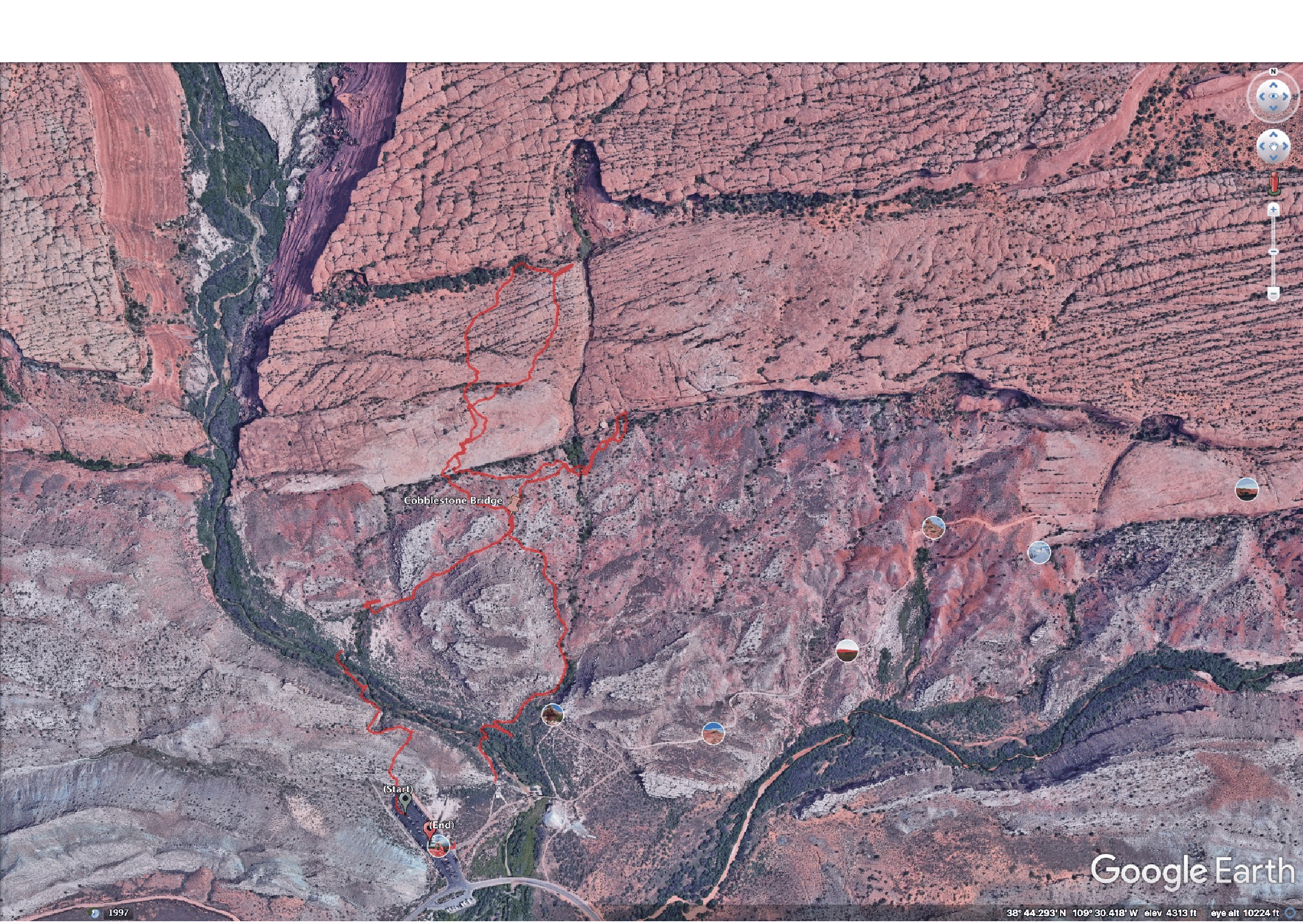 We stayed in Grand Junction and did the Wedding Canyon—Monument Canyon loop. But we never found the trail in Wedding Canyon (I think there is one on climber's left of the impassable water feature), and ended up bushwhacking on the west (right) side. It was ok, but had a lot of up and down. We were pleased to finally get to Independence Mountain and the super trail that descends from there to the parking area.