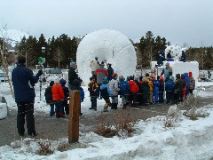 A bunch of schoolchildren take a field trip to see our torus.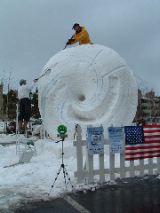 Dan spent a lot of time at the summit eating into the torus.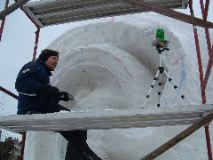 Steve studies one of the models Carlo made for us. We have to constantlyappeal to the models to understand where the curves go.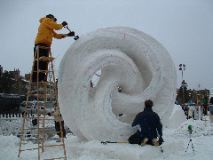 The vortices emerge.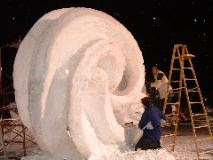 Working at night in the falling snow is great fun.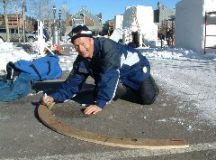 Carlo marked up this semicircle so that we could easily see where all thespirals go.