Shedding Light on Two Remote Arches: Faraway Arch and Belvedere Arch
This trip was several years in the planning and while we did not reach all our objectives, it was an amazing five days in generally unexplored terrain.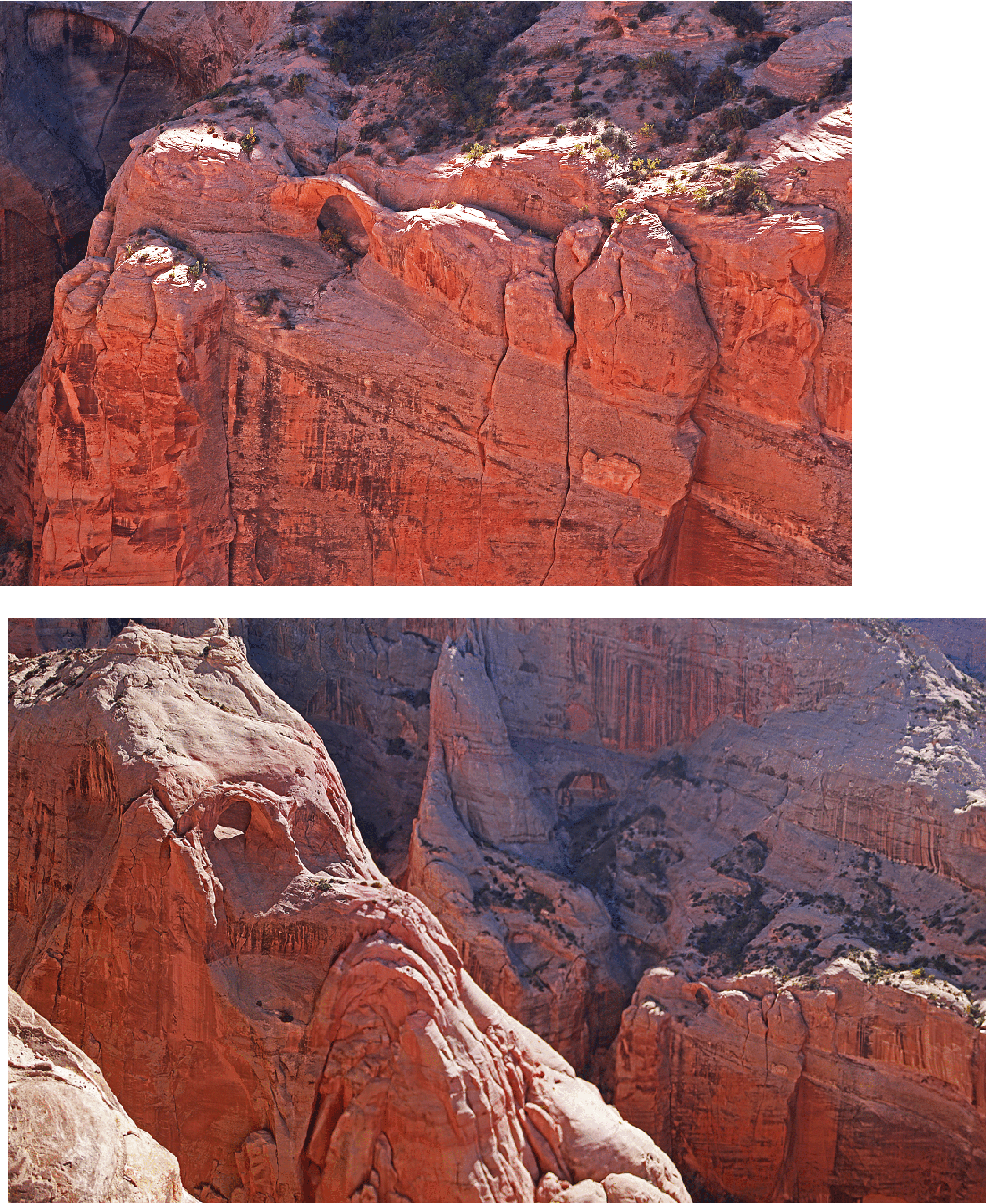 Faraway Arch. No one has ever been very close to it or its neighbor, Belvedere Arch (both shown in image on right; these arches are in a side canyon of Cliff Canyon).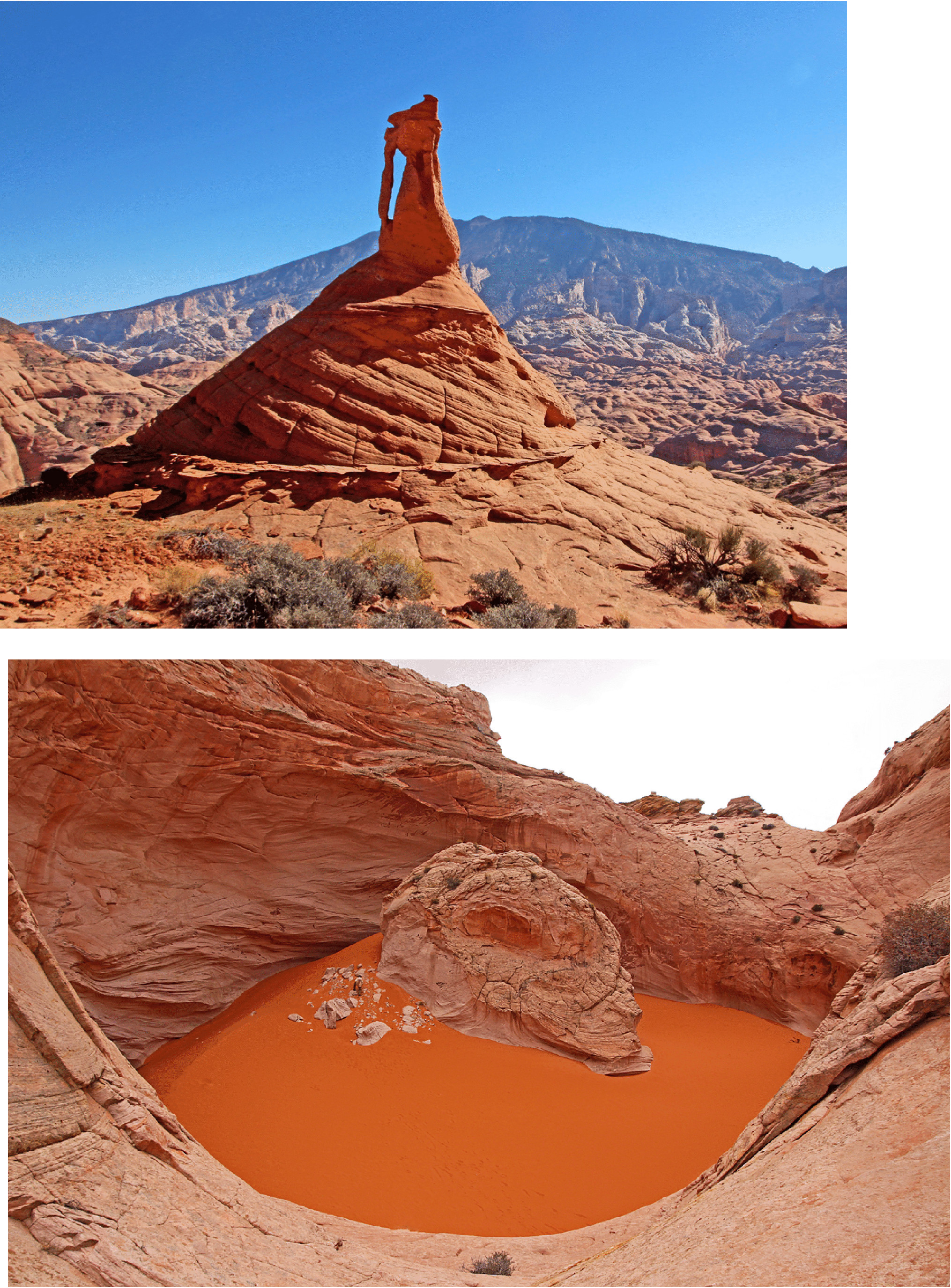 The Hourglass (Aztec Creek/Forbidding Canyon)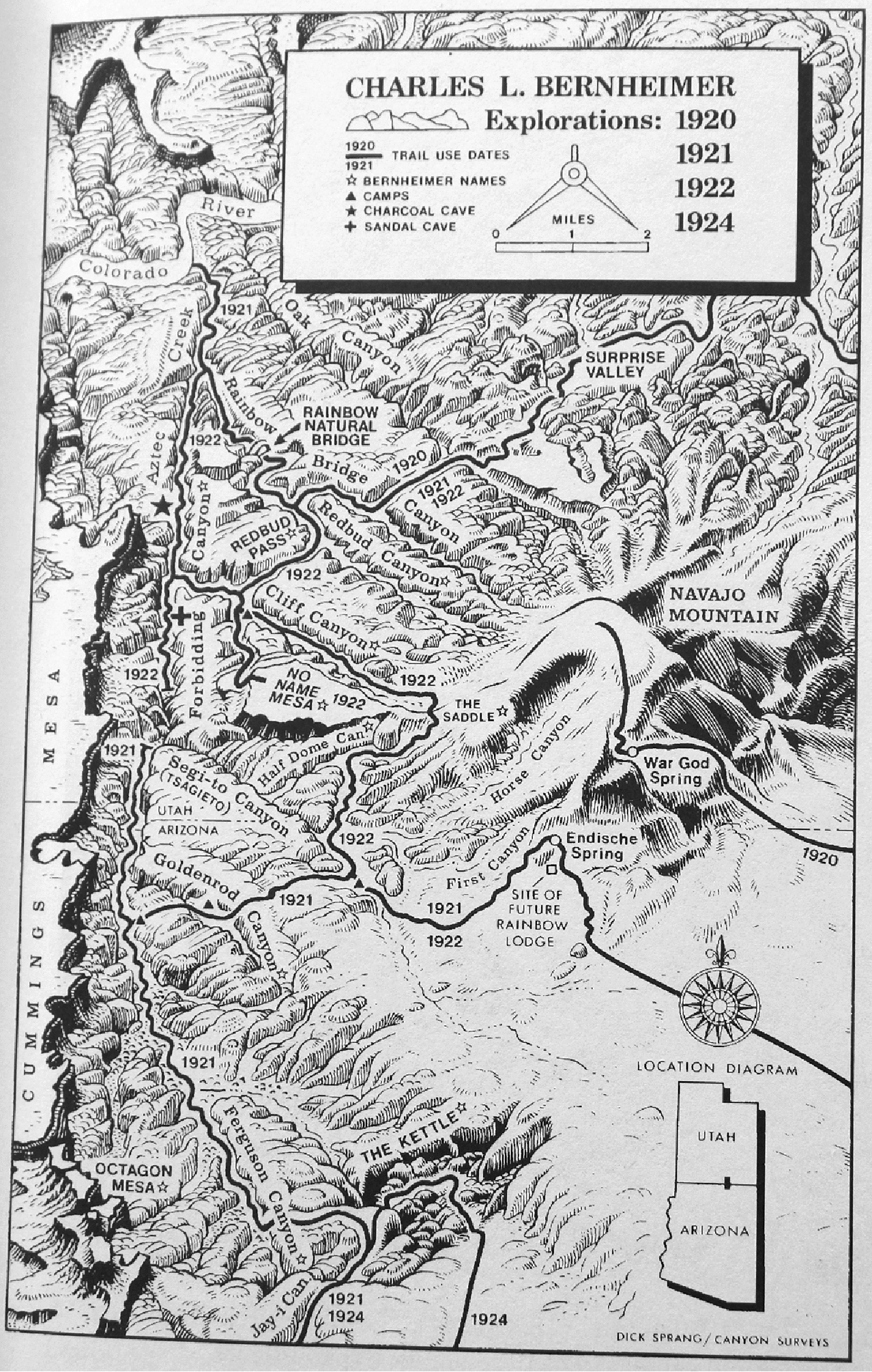 The Cosmic Ashtray, also known as The Volcano (Escalante; Sheffield Road)